Does having a website help your business grow? This is one key question business owners ponder when deciding on a business website.
In this digital age, having a website is a must for any business that wants to succeed, and gain a competitive edge. But does having a website really help your business grow? Many business owners are asking this question, and this blog post aims to provide an answer.
We will take a look at how having a website can benefit businesses, from attracting new customers to gaining a competitive edge in the market. So if you're wondering if having a website can help your business grow, keep reading to find out the right answer!
Does Having a Website Help Your Business Grow: The Benefits of Having a Website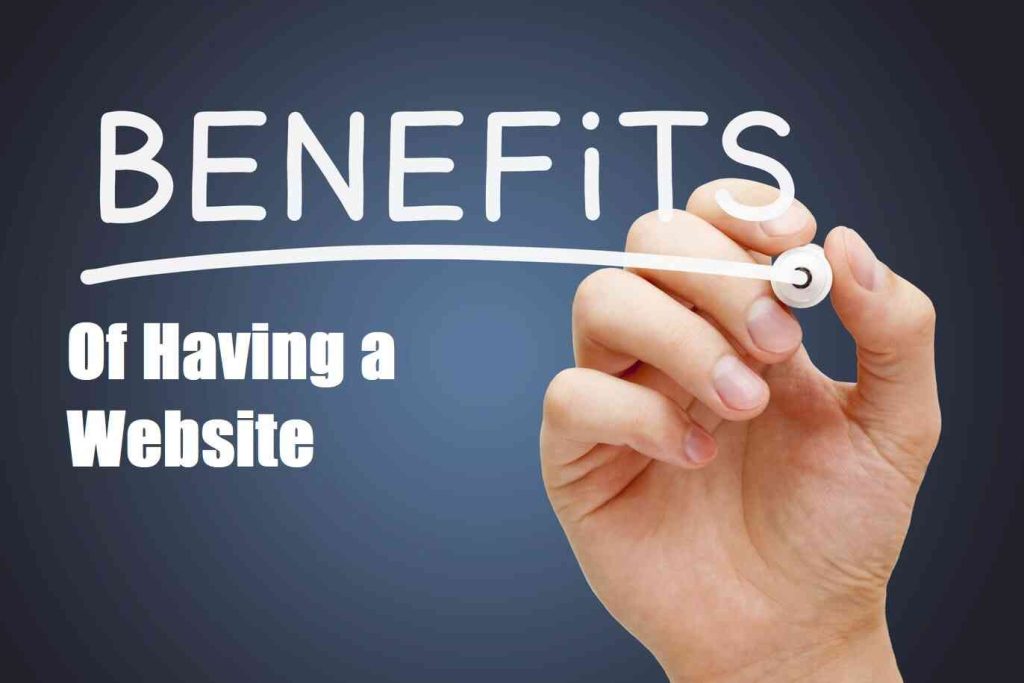 Do businesses really need websites? In the modern business world, the answer is an unequivocal yes. A website is an invaluable tool that can help any business to reach a wider audience and make it easier to do business. Here are some of the benefits of having a business website:
Increased Visibility – In answering the question "Does having a website help your business grow? You must know that websites make your business visible to potential customers online. It can also help you to attract new customers who may not have heard of your business before.
When people want to look for a company to do business with, they head to Google and other search engines. If you don't have a website, searchers may not be able to find you. You can gain new customers online monthly with a well-thought-out website.
Improved Branding – A website allows you to showcase your brand in the best possible light. You can showcase your products, services, and more information about your business in a professional manner. This will help to increase customers' trust and loyalty.
With a website, you can control the kind of information you publish and how you want prospects to access them.
Reduced Advertising Costs – A website can be used as an effective advertising platform for your business. This helps to reduce advertising costs, as you don't have to pay for expensive print ads or radio spots.
Increased Sales – By having a website, old and new customers can easily find and purchase your products or services. This can lead to increased sales and higher profits for your business.
In answering the question does having a website help your business grow? one of the key points is that website provides sales for businesses 24 hours daily. This means that while the whole team is asleep, a website is meeting customers' needs.
Increased Customer Service – With a website, customers can quickly and easily find the answers they need to their questions. This improves customer service and helps build customer loyalty.
Meaning that a prospect or customer looking for information about a service or product you offer can easily find it without having to call or email your office. On the flip side, if you do not have a website, a customer can get that information from a competitor and can be easily converted by that competitor.
If your competitor is providing value and making life easier for customers with a great website, they will gain a competitive edge over your business.
Having a website is a great way for businesses to maximize their reach, improve their branding, reduce advertising costs, and increase sales. Do businesses need websites? The answer is definitely yes! Do you need a website? get a free business website quote
Does Having a Website Help Your Business Grow? Here are the Risks of Not Having a Website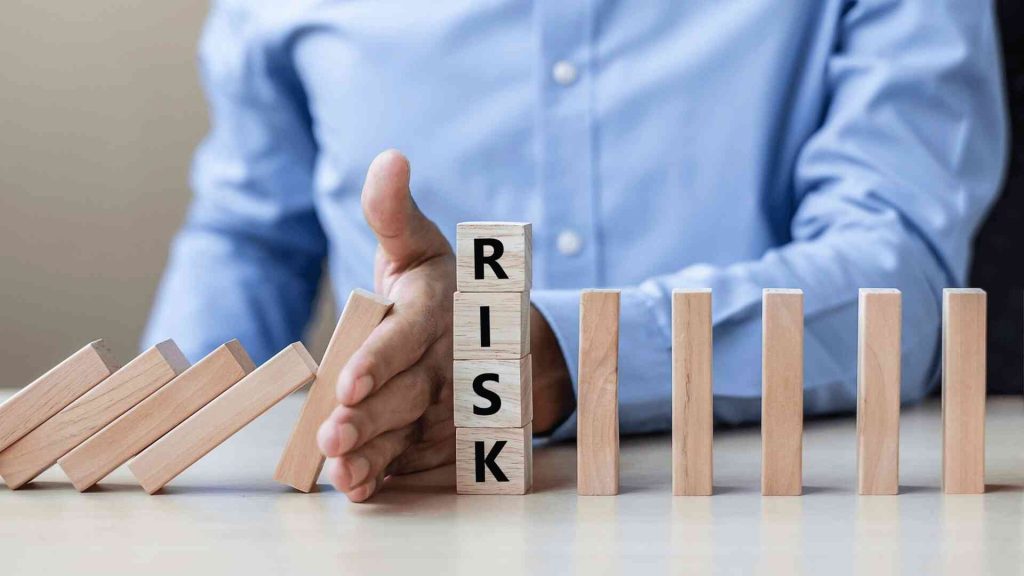 Do businesses need websites? While it may seem like a costly and unnecessary expense, to some business owners, the reality is that not having a website can have serious consequences for businesses.
Without a website, businesses miss out on a number of important benefits and risk losing out to competitors who do have one. One of the main risks of not having a website is missing out on potential customers and sales.
More people than ever are shopping online and if your business doesn't have a website, you're missing out on potential sales. A website also allows customers to find out more information about your business and the products or services you offer.
Not having a website can also hurt your reputation. In this day and age, customers expect businesses to have an online presence and not having a website can be seen as a sign of incompetence or disorganization.
Customers may even take their business elsewhere if they can't find any information about your company online. Granted that you can have social media pages and run Facebook, Instagram, and LinkedIn ads to create awareness, but people mostly search for businesses on Google and not on social media.
Finally, not having a website means missing out on essential marketing opportunities. Having a website allows you to reach potential customers through digital marketing such as SEO, social media campaigns, email marketing, and more. Without these tools, businesses are missing out on opportunities to expand their customer base and increase their revenue.
Ultimately, having a website is essential for businesses looking to grow and succeed in today's digital world. A website can help your business reach more customers, build trust with potential customers, and increase sales. Don't risk missing out on these valuable opportunities – make sure you have a website for your business. And if you are not sure what it will entail, get in touch.
The Cost of Not Having a Website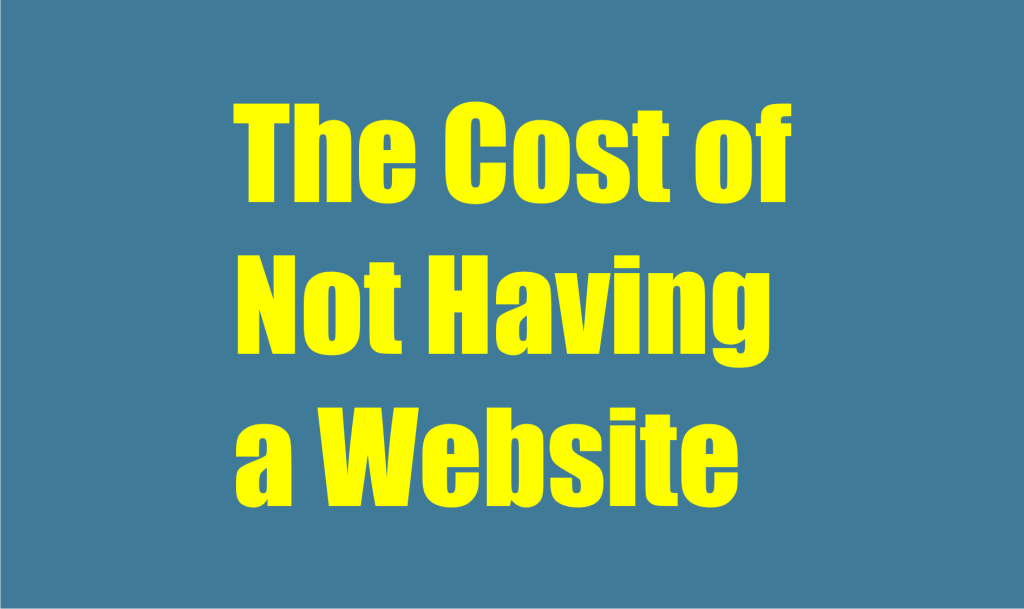 Do businesses need websites? The answer again is an unequivocal yes. Not having a website can have a serious cost on your business, both in the short and long term. As stated before, without a website, you could be missing out on valuable leads and customers.
In the short term, not having a website means missing out on potential customers who are searching for services or products like yours online. Most people research online before they purchase, so not having a website makes it difficult for them to find you.
Numerous studies show that online shoppers always do research before they buy to ensure they are making the best choice possible. According to a Google study, 82% of people consult their phones on purchases they're about to make in a store.
It also hurts your credibility; without a website, you don't look as professional as competitors that do have one.
In the long term, not having a website could mean missing out on repeat customers. A website gives you an opportunity to build a relationship with customers through email marketing and social media, allowing you to stay top of mind when they need your products or services again. You're also able to use the website to promote any sales, discounts, or new products you might have seamlessly.
If a website is very important to your business growth, how much does a website cost?
Website Design Cost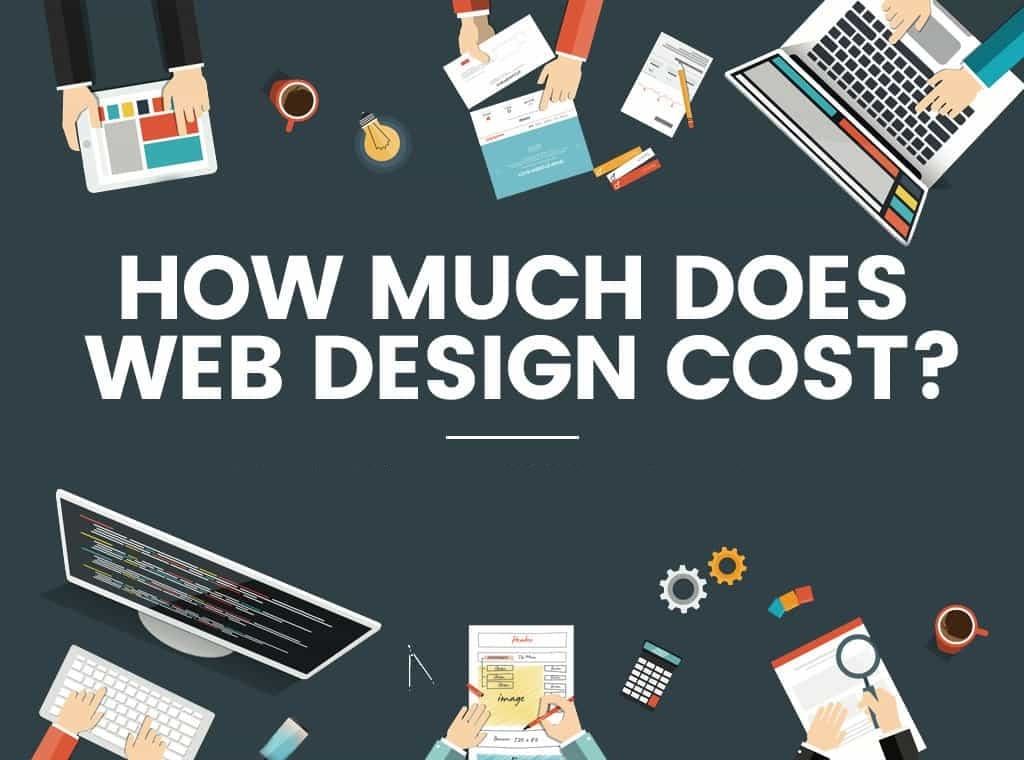 When it comes to creating a website, the cost is always a factor. As stated earlier, many businesses believe that websites are an expensive and unnecessary expense. But we have shown that the benefits you gain from a website can be a billion times more than the cost.
The truth is, business websites can actually be quite affordable. When considering website design costs, there are several factors to consider.
The cost of a website can vary depending on its complexity. Simple, informational websites can be created for as little as $400 or less, while more complex sites may require a higher budget.
Additionally, some companies may choose to outsource website development work to foreign well-known professional web developers, which can increase the cost even further.
Other factors that can affect website design costs include the amount of time it takes to develop the website, hosting costs, and the amount of content that needs to be created.
For example, if the site requires a lot of custom graphics or complex coding, then this may add to the overall cost of the website.
Additionally, hosting costs can vary significantly depending on the size and scope of the site and the marketing goal and vision of the company.
It's important to keep in mind that website design cost is only part of the equation when it comes to having a successful online presence. Once the site is up and running, it must be properly maintained and marketed in order to bring in high-volume customers and increase sales.
Investing in digital marketing campaigns such as SEO, social media, and email marketing is essential for helping your business reach its target audience.
Overall, creating a website can be one of the best investments your business can make. Entrepreneurs become billionaires just by having a website.
A professionally-designed website not only helps your business stand out from the competition, but also provides customers with an easy way to learn more about your company and contact you for inquiries. Investing in a quality website design is an important step for any business looking to grow.