RESPONSIVE AND TRENDY DESIGNS
Website Designs
"In the information age, a website can generate such a high income which even a factory cannot generate."
– Amit Kalantri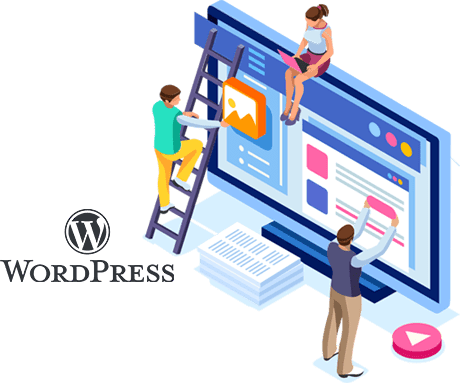 Known as the fastest rising web design company in Lagos Nigeria, our website design and development service helps our customers grow and boost their business. Our website design templates are top notch, highly responsive and mobile friendly.
At 360Hub.club, we thrive in creative design in all our projects. We build websites that are futuristic, stunning and functional in sales and deals conversions. Our web design team is manned by capable hands with years of experience in website designs, development and digital marketing.
Web Design Company in Lagos Nigeria – 360 Hub
Over the course of the last 4 years, our team of expert have completed many projects. We have designed bespoke business websites, personal websites, news and articles blogs, e-commerce,  product display sites, forums and handyman sites. Some of them are listed in our recent work showcase section.
Our Web Design Packages Includes:
Personal Website Design
Corporate Website Design
Marketing Website Design
Responsive Web Design
eCommerce Web Development
Portfolio Website
Custom Web Application Development
Forum Development
Blog Design
Classified Ads Website Design
Online Community website design
Automatic Website
and so much more.
Our Website Creative Design Approach:
We at 360 Hub have fine tuned our designing method and approach to serve our clients better.
Thorough examination and understanding of client's business, goals and objectives
Complete strategic planning and collaboration
Liaise and communication with designated client's personnel
Strongly consider user experience and searches in designing
Start and finish the design of a bespoke, user-friendly, responsive, and beautiful website.
Website designed to convert visitors to customers
Our Website Design Features
Responsive Website Design
360 Hub graphic design websites are crafted to fit and display perfectly across all devices. Whether you are using a laptop, tablet or any mobile device, content on site we design don't have distorted display.They are responsive across all platforms.
Beautiful Websites
One key feature of a well designed website is its appeal to visitors. As the saying goes, you never get a second chance at making a first impression. 360 Hub web design company in Lagos Nigeria create stunning websites that converts.
Search Engine Friendly Designs
At 360 Hub, your search engine site appearance is sine quo non to all our website development projects. We deploy the right best practices to achieve this. By deploying search engine optimization best practices during design stage, we make sure that top search engines like Google, Yahoo, Bing and others find client's website pages easily.
Content Management System
A Content Management System (CMS) ensures easy management of content across your website. 360 Hub always ensure that a CMS is built in to enable clients add pages and modify website content when the need arises without resorting to us excerpt in cases we have been mandated to handle site management.
Social Media and Other 3rd Party Integrations
The functionality of websites we design make them more interactive. This is because we factor in different 3rd party solutions into our designs. Social Media auto post and plugins, Google Analytics, 247 Live Chat, Google Maps, Online Payment, Newsletter Subscription forms, etc.
User Friendliness
At 360 Hub, we know that the success of any website is hinged on good user experience. Therefore we make it a point of duty to employ resources necesary to achive this.
360 Hub Website Design Process
Our website design methodology is crafted to ensure a smooth service delivery to satisfy our clients. We dont just satisfy our clients, we do it timely.
1. Define
We study our client line of business and volume of search for their services. Their competitors positions in the market. Then carefully determine what prospective client seek to gain from their services. Armed with this, we research what keywords people use in searching for their services and design the website with this data well analysed and infused.
2. Design
We craft the best website design templates for effective service delivery. We design based on what client determines. If the clients rely on our expertise as is the case most of the time our team research the best design to apply.
3.Refine
Compare template with those of competitors and forge a unique content to beat the competition.
4. Develop
Implement and execute your unique project. The website is designed by a personnel under the supervision of our senior developer.
5. Review
At design completion, the client is given access to review the site. Once pleased with the job, we proceed to final phase.
6. Launch
After client review and necessary changes has been made, the website is fully optimized and launched.
About Us
We are a creative and well experienced digital company, dedicated to enriching digital experiences through the provision of innovative solutions to both small and large-scale businesses of any kind. We continuously strive to..
Get In Touch
Contact Us
Request a Free Quote