Google And Social Media Paid Adverts
"Doing business without advertising is like winking at a girl in the dark. You know what you are doing but nobody else does."
― Steuart Henderson Britt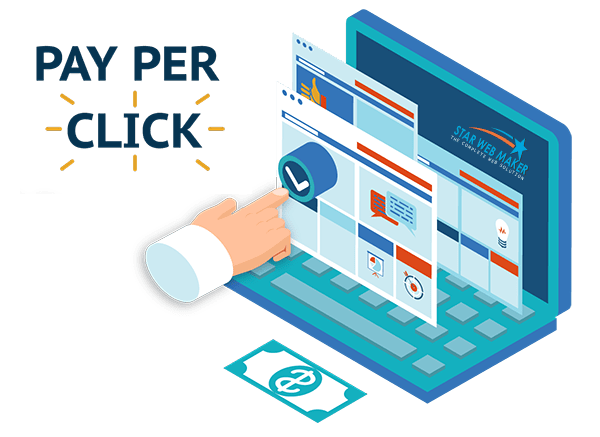 Pay Per Click Marketing Definition
When it comes to online business promotion for brand awareness, brand positioning and sales, paid advertising otherwise known as per per click (PPC) is formidable and cost effective. PPC is simply making thousand and even millions of online users see what you do without paying a dime. In fact your ads can be seen by numerous people without you paying until they are clicked.
Why Companies Fail at Pay Per Click Management
The natural course of action for many businesses is to jump in on paid advertising themselves. The result of such action is frustration brought about by high cost per clicks, informational keywords targeting, very low ROI, and waste. Therefore, there is need to engage pay per click advertising agency to achieve desired results. Furthermore, pay per click (PPC) campaign require skills and applied experience. This is where 360 Hub comes in. We ensure that best verified practices is applied to your campaign for optimum result.
PPC Advertising Benefits Highlights
You take advantage of existing hungry demand for your products & services.
Advertise to only those eager to buy or deal now
Filter out those seeking information only
Pay only when your ads are clicked on
Limit your ads to people living in defined locations and of certain age range
Reduce your non active leads etc
Pay Per Click Management Company in Nigeria
At 360 Hub, we don't just jump into action even if we have handled that niche in recent time. This is because experience has thought us that search terms and headings are dynamic. Thus, we compile and carefully analyse data to arrive at productive conclusion. The advertising platform we manage includes pop up ads, social media, AdWords, Bing, AdRoll, Infolinks, YouTube, Microsoft, and more.
We adapt your campaign to suit your business goals and target. We setup your campaign with the singular aim of maximizing ROI. Because we are expert web designers, we deploy methods to boost conversion rate and brand awareness, acceptance and trust.
360 Hub Paid Advertising Platforms
Our customized pay per click management is created to suit your business goals and defined objectives. After definition and thorough understanding of your campaign objectives, we then create your campaign and launch using one or all of the platforms bellow:
Google Adwords
Pop Up Ads
Bing Ads
Instagram Ads
Inforlinks Ads
Facebook Ads
LinkedIn Ads
Twitter Ads
Adroll and
YouTube
Our PPC ads implementation success strategy is fueled by accurate data analysis, active customer behavioural pattern and continuous optimization among others to meet your business target.
About Us
We are a creative and well experienced digital company, dedicated to enriching digital experiences through the provision of innovative solutions to both small and large-scale businesses of any kind. We continuously strive to..
Get In Touch
Contact Us
Request a Free Quote