How to Create Google Search Ads By Yourself And Get Amazing Conversions
Learn from scratch how to create Google Ads for your products and services and see amazing conversion. It's no secret that Google search ads have the capacity to increase quality leads and boost sales by a high percentage because ads are targeted at people already searching for your products and services. In this mini-course, you will learn search engine marketing (SEM), set up your ads today, and see results.
You can't waste your money with Google ads. 
With Google Ads, you pay only when someone who is interested clicks on your ad.
Gain free brand awareness for your business on Google. Pay only for specified actions.
Only those actively searching for your products and services will see your advertisement.
Google search ads produce instant results. You start getting leads and sales from day one.
An Invaluable DIY Video Guide to Help You Grow Your Business Online
At the end of this Do it Yourself (DIY) step by step guide, you will be able to advertise your products and services on Google and target those who are searching for the products or services you render. You will be able to pinpoint and targets prospect that are most likely to convert.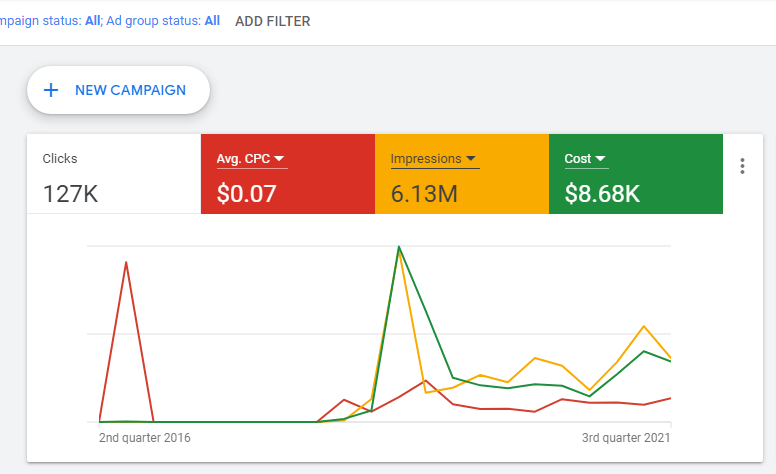 Google Ads Account Creation
Keyword Research With Google Keyword Planner
Pinpoint The Right Target
Determining which keyword has transactional intent
Why Google Search Ads Is Great For Business Growth
Google is by far the most used search engine in the entire world. Google receives over 3.5 billion search queries every single day. Over 80% of consumers conduct online research before making a purchase or hiring a service. Such researches are conducted on Google. Google ads offer you the opportunity to answers questions of prospects with your products and services and gain more sales and leads. It is a platform that can turn your business around quickly.